BPW Larnaca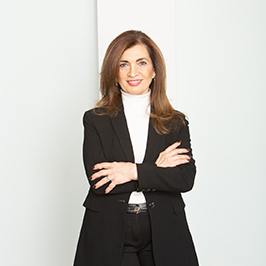 Maro Dimitriou
BPW Larnaca, President
Larnaca BPW is a member of the Cyprus Federation of Business and Professional Women and thus, has its general purpose; the development of womens' professional and leadership dynamics.


The promotion of our goals (which are issues related to women) is done through events, meetings and training of the members, as well as in collaboration with other organizations at a national and international level. This also contributes to the development of diverse and multicultural relationships and friendships.


It should be noted that Larnaca's BPW is linked to Thessaloniki's and Rovigo's BPW. Members of the Federation can be businesswomen and/or professionals, either from Larnaca or Famagusta, yet residents of Larnaca.